With Halloween on Tuesday our Hog Roast Peaslake teams got in the spooky mood for a few events as we catered various Halloween celebrations both on Tuesday and in the previous Friday and Saturday too. Since we are fans of this time of year, all through the latter end of October our Hog Roast Peaslake teams were running a special spooky trick or treat promotion for customers wherein new orders for events could quote trick to get a special treat for their event. This promo was allowed for events beyond October, but we were delighted to see so many taking advantage of their special treat for Halloween events this week already!
With the festivities taking over a lot of our work over the weekend and Tuesday, even some of our chefs were tempted into "spooking up" their regular Hog Roast Peaslake uniform. After all, we had to do something to fit in with the many incredible costumes that we saw at events this week, with plenty of horror icons and Barbie and Ken cosplays lining up to take their Hog Roast Peaslake portions. As it turns out, the likes of Freddy Kreuger, Michael Myers, and Ghostface are partial to a fresh pulled pork roll or two or three!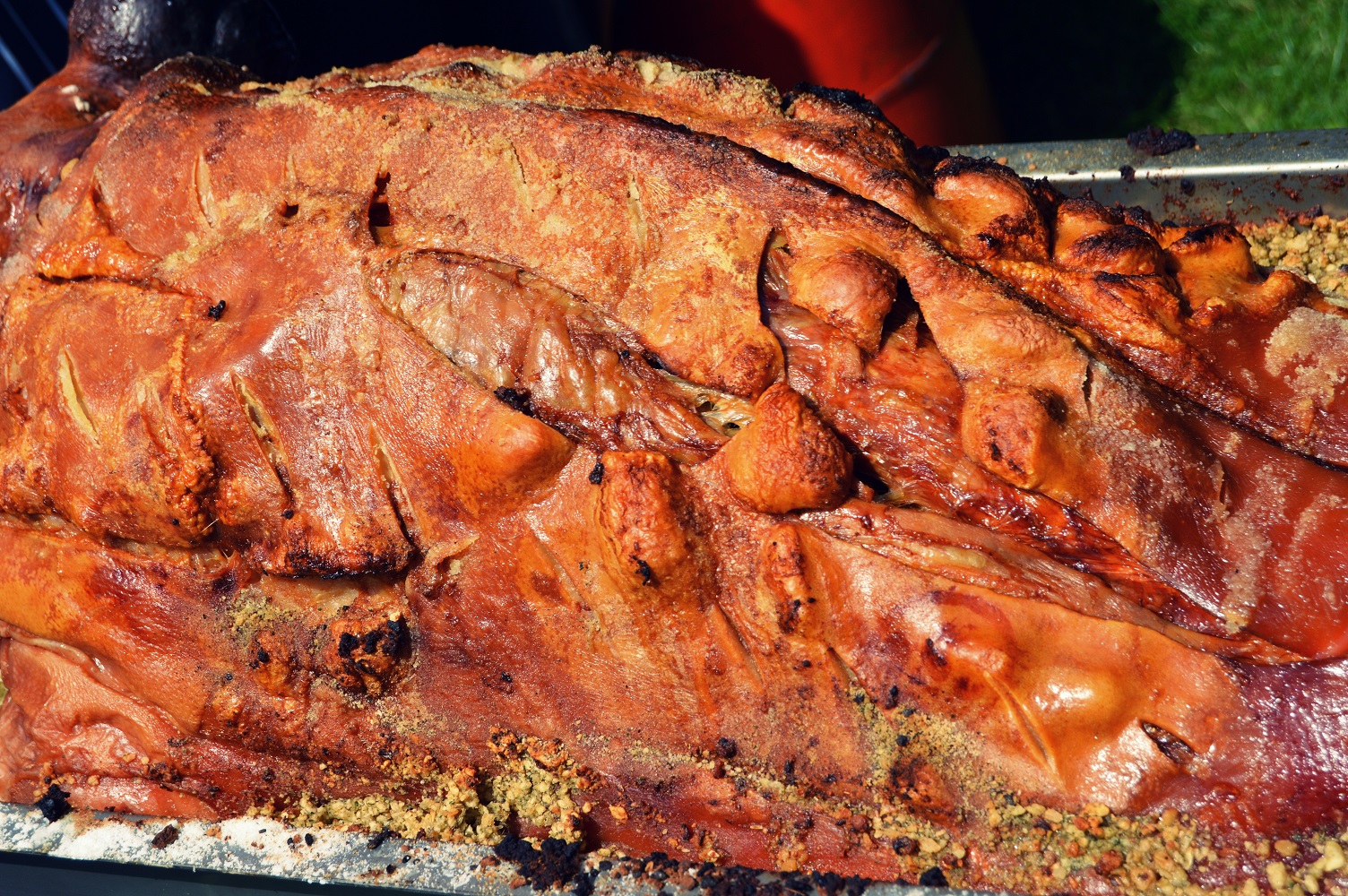 We had an excellent time out at these events catering our own spooky range of foods. Our classic whole roasted pig didn't look too out of place as a Halloween decoration at the centre of events, and guests certainly descended upon it like werewolves or zombies, nearly picking the thing completely clean of its delicious, tender and juicy pork! Some of these events were corporate occasions – office lunches or after work parties on the Friday  and Tuesday evenings – while others were private celebrations held in venue halls. At each our Hog Roast Peaslake teams were able to deliver the treats without any tricks (other than the delicious trickery of our hog roast!) and ensure that even the ghouls and goblins of the party were well fed. After all, even the monster mash needed a good spread!
We hope everyone enjoyed their Halloween celebrations, because now it is time to start looking ahead to Christmas!