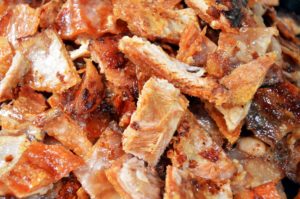 With May and June on the horizon a lot of sporting seasons will be coming to an end. For local sports clubs it is a regular tradition to host an end of season evening to celebrate the players and the clubs' achievements, maybe pass out a few club awards to honour players and coaches, and even say goodbye to some moving on. For such occasions it is great to organize a formal dinner for your many players, coaches, and their guests, and with so many mouths to feed you are going to want a season winning caterer in Hog Roast Ashley Park! We'll take care of all you need for your end of season event, delivering an exceptional roast dining experience that serves your event in style.
There won't be a better result in all of your season than the one you bag in booking Hog Roast Ashley Park for your annual dinner! Much like your club our team has trained hard and built their comradery to be able to turn out exceptional results in caterer dining. We're a top of the table side with an unbeaten record, a champion of roast dining, an invincible caterer capable of anything.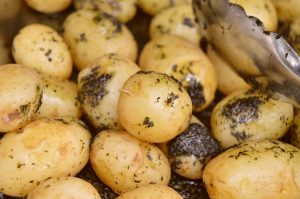 Just think about it. After a long season what better a way to wind down and celebrate than with a comforting roast. It may well be the spur that your side needs to push on for the final portion of the season and end on a high – knowing that there is a hog roast at the finish line is enough to get anyone over it! For all of your side's hard earned efforts the Hog Roast Ashley Park team will treat them to a unique and special dining experience of the very best roast meats and gourmet made fresh foods. And with nothing left to play for and pre-season now a month or two away all in the time can tuck in to their hearts content without the worry of undoing their hard work in training.
Let loose, tuck in, and enjoy all the best foods in a huge feast worthy of a season winner!