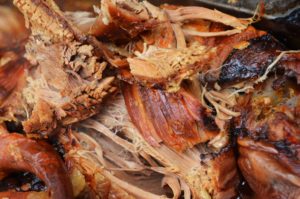 There is something about hot food being cooked outdoors that makes it smell even more delicious and feel even more heart-warming and satisfying when you eat it, especially on a cold day. If you are passionate about al fresco entertaining, Hog Roast Beacon Hill would like to introduce you to an exciting outdoor dining option that you may not have considered before.
You may think that hog roasts are only suitable for huge events and are best left in the hands of the professionals, but this is not necessarily the case. Here at Hog Roast Beacon Hill, our aim is to get as many people as possible excited about hog roasts, whether it is through trying our food at an event we have catered for, or by using one of our machines to prepare your own hog roast feast. You don't have to be a professional caterer to be able to do your own hog roast. If you already have some experience of doing your own food for parties, great. If not, don't worry because we will make sure we match you with a very user-friendly machine that will do most of the work for you. You can simply score the meat, rub it with salt and get the hog roaster fired up, then let time and the cutting-edge hog roast equipment do their thing. With a bit of TLC from you, our hog roaster will produce the most deliciously succulent and flavourful pork for your guests. It is a great option for larger events but it works just as well for smaller parties too.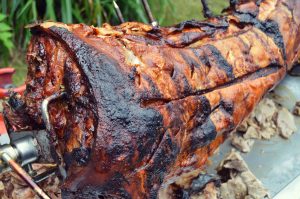 The ambiance and touch of theatre that a hog roast adds to any outdoor party is unrivalled, and you will certainly receive plenty of kudos from your guests for doing it! Hog Roast Beacon Hill's delivery team will bring the machine to your venue, guide you through how to use it and give you the confidence you need to be a hog roast chef for the day. We can also supply gas canisters and even the hog if required.
If you want to wow your guests at the next outdoor party you host, hiring a Hog Roast Beacon Hill machine is the way to do it!