The arrival of a new family member is always a cause for celebration, and these days there is a whole list of party ideas to keep soon-to-be-parents entertained while they await the birth of their bundle (or bundles!) of joy! One of the most popular celebrations is, of course, the baby shower, where friends and family of the happy couple gather round to celebrate the new addition by bestowing gifts on the unborn baby. At Hog Roast Faygate, it's always such a privilege when we are asked to serve one of our glorious menus at these kinds of events which are always buzzing with excitement as the family prepares to welcome a new life.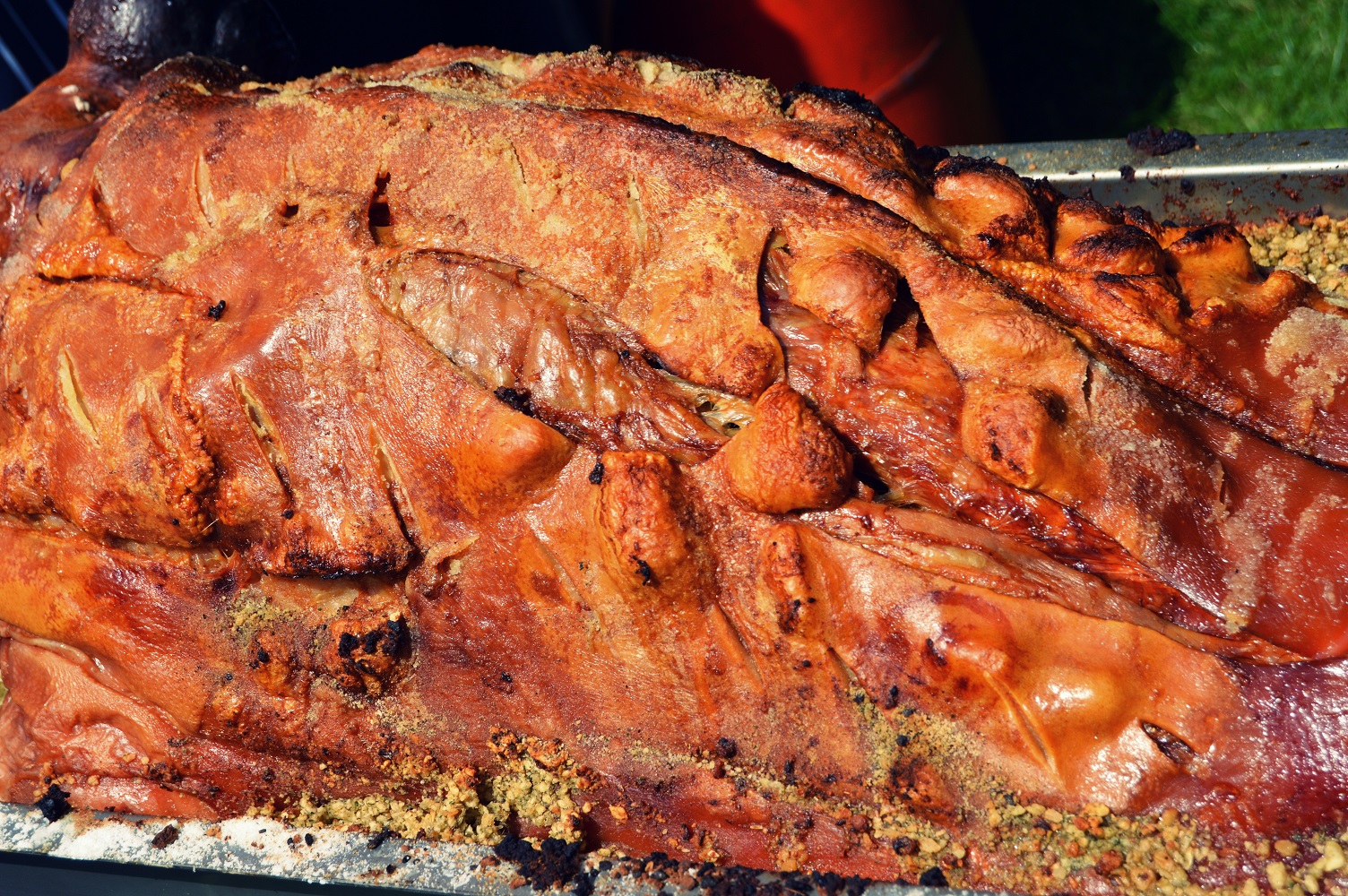 Last Friday saw the Hog Roast Faygate team head to a quiet neighbourhood on the outskirts of town where they helped Isla and Rob prepare for their 65 guests by using their back garden to whip up a succulent hog roast feast under the protection of our trusty gazebo. For this occasion, the catering team had been asked to keep things simple by Isla who wanted the event to be as laid back as possible and so, they decided to bring our classic hog roast menu to life.
As always, the pig was the star of the menu which meant the Hog Roast Faygate team dedicated a handful of hours to rubbing it down with salt, evenly scoring the skin and nestling it among our homemade savoury stuffing before allowing it to slowly cook above a low flame. Their remaining time was spent laying out the soft and floury gluten-free rolls and piecing together freshly cut vegetables into skewers which they grilled for those following plant-based diets.
It wasn't long before the guests began to make an appearance, and upon their arrival, they immediately began complimenting the aromatic fragrances that were drifting into the couples home from the Hog Roast Faygate buffet table. Before getting settled indoors, everyone ventured outside to fill up their disposable plates with the mouth-watering grub which they happily wolfed down while watching with anticipation as Isla and Rob opened their gifts.