Community centres are the heart of local towns and villages and keep people connected like nothing else! One great thing offered by community centres is group meals, which allows local people to enjoy a delicious meal together and enjoy great company and fun activities. This is a great way to build local bonds and relationships, while also ensuring that everyone gets to enjoy a delicious warm meal. Menus for this occasion vary greatly and Hog Roast Cranleigh have a wide variety to choose from!
A local community centre based in Surrey recently reached out to Hog Roast Cranleigh to arrange catering for an upcoming lunch being provided to the town. Our catering manager Shaun was happy to get involved with this event since no menu is too big or too small for Hog Roast Cranleigh! The manager of the community centre had browsed our menus and decided that our Gourmet BBQ menu was the ideal choice for the occasion since it includes a wide variety of main dishes and something for everyone to enjoy.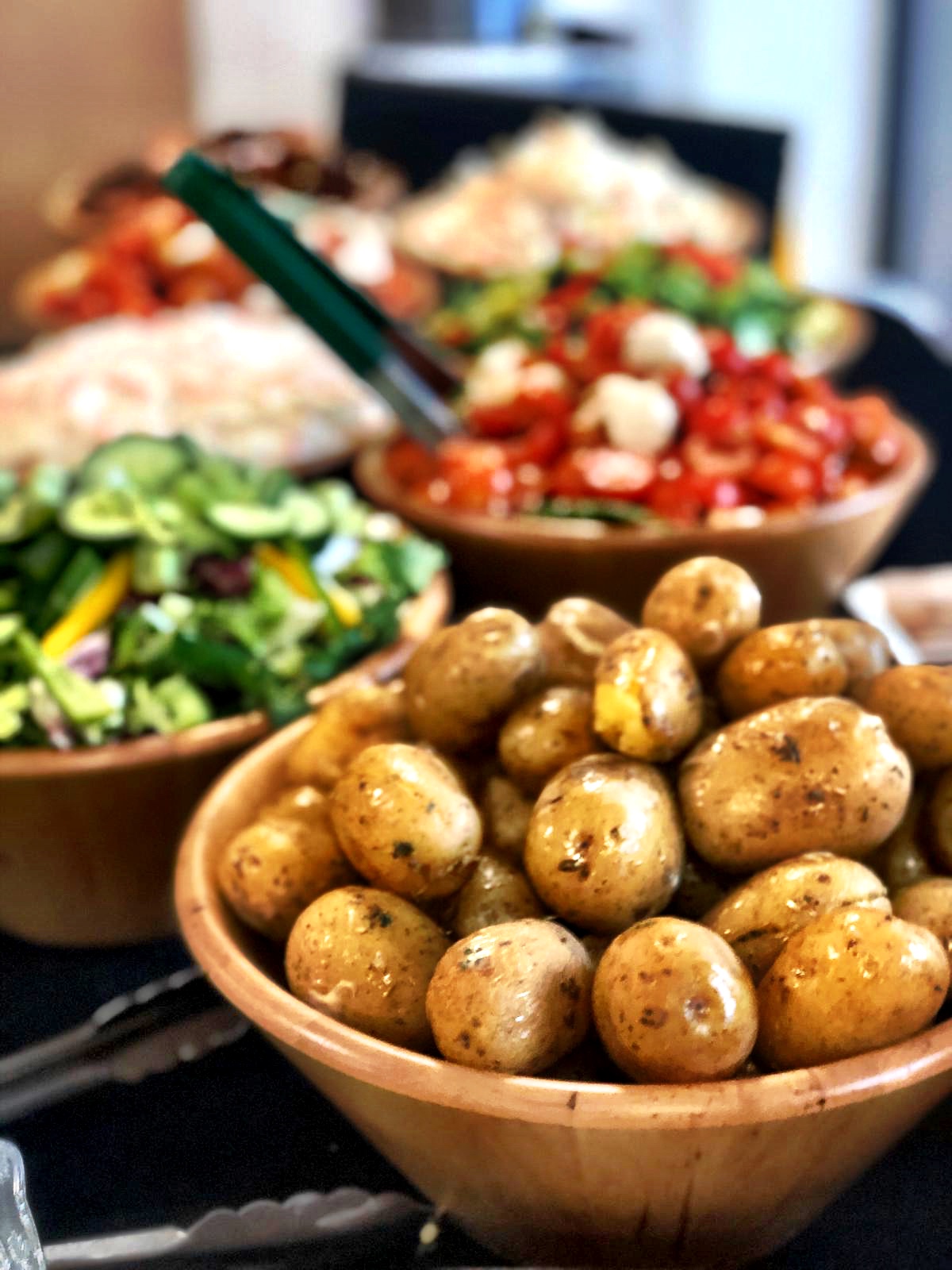 On the day of the event, the Hog Roast Cranleigh team arrived early at the centre to prepare our menu freshly. Our catering station was set up outside the centre, with guests able to eat inside or on the field enjoying the sun! We began by preparing the main dishes, including succulent sausages, juicy British beef burgers, halloumi and vegetable skewers, and marinated chicken kebabs. We also served a selection of sides, with guests enjoying fresh bread rolls, crunchy coleslaw, homemade chips, and seasonal salad dishes. Our menu was delicious and varied and had plenty for the guests to enjoy together! The menu was served on disposable crockery, as this was the ideal level of formality for the afternoon and was the most efficient way to serve the dishes.
Are you looking for catering for an upcoming community event? Hog Roast Cranleigh have over 7 different menus to choose from, with something that is ideal for any occasion. To find out which one is right for you, simply let us know your party size, date, and location.