Hog Roast Hamm Court can cater your next special occasion with so much more than our signature food if needed, as we have a great deal of choice and variety on offer that includes alternatives, additional possibilities and options to suit special diets. You may be surprised when you take a look at our extensive menus but we've always taken into consideration the fact that many customers want or need something different, so whatever kind of menu you're planning on featuring, we can help you to make your party or event a resounding success.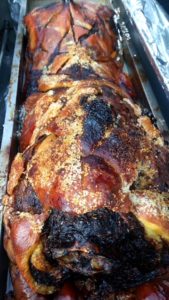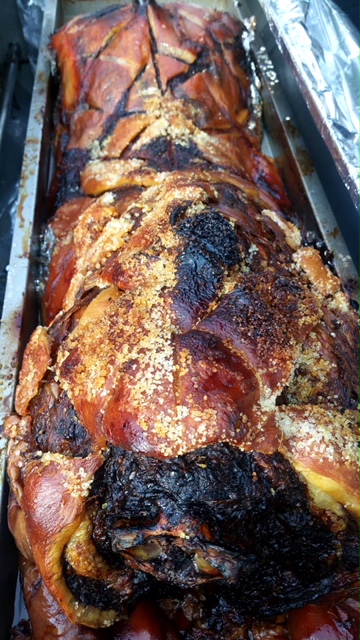 We also have our own standalone menus available, which may make deciding even easier for you, and they all have elements that you get to choose in advance. We have four Hog Roast Hamm Court standalone menus to hand – our Southern Slow Roast, Loaded Fries, Alfresco and Barbecue – and you can find out more about each of them here.
Our mouth-watering Southern Slow Roast gives you three different meats, all marinated in our special rubs and then slow-roasted on the day of your special occasion, as well as four sides. You can select your trio of meats from pork, spicy chickens, minted lamb, spare ribs and beef brisket, and then your four sides from a list of both hot and cold options, such as sweet potato fries, gourmet coleslaw, potato salad and mac and cheese. If you prefer a simple albeit scrumptious one course instead, how about our Loaded Fries, which come complete with melting cheese and jalapenos (if you can stand the heat) as well as your choice of meat and slaw – either pulled pork or beef brisket and a zesty or spicy slaw. If you fancy a hog roast centrepiece main but with an Italian twist to your meal, our amazing Alfresco may be just the ticket instead, as we serve antipasti meats, cheeses and breads to start, and you also get a choice of homemade desserts to finish. On the other hand, our lovely Barbecue includes grilled sausages, burgers, ribs and chicken kebabs, as well as chips, salad and coleslaw.
For one of these standalones or to choose something else that's just as yummy, call Hog Roast Hamm Court today.