It's spring again, the time for life to bloom once again. Life and love is certainly blooming for our newlyweds, Steven and Karen who tied the knot this past weekend in a wonderful wedding made complete with some stylish event catering from Hog Roast Cranleigh. Steven and Karen, like many had had their wedding hopes dashed in 2020, and they've sat patient until now when they could be confident that their special day could be performed to its fullest, with all the typical services and all of their friends and family available to attend.
Hog Roast Cranleigh kept them well abreast of all developments on our end since 2020, ensuring that they knew we would still be available to fulfil their catering requests whenever they felt comfortable and able to host their event in full. Though that delay was obviously tough for all involved, on the catering side of things it did at least give Steven and Karen the opportunity to refine their catering menu just that little bit more to something that fitted into exactly how they envisioned their special day!
Following a wonderful service guests came into the events reception area where the Hog Roast Cranleigh team greeted them with a welcome drink and rotated around the room with a selection of canapés as everyone mingled and chatted. While the wedding party got all of their photos sorted out, guest enjoyed a canapé serving of mini pizzas, roasted tomato and halloumi crostini's, pan seared fillets of beef, chicken liver parfait, and Scottish smoked salmon served with cracked black pepper and bread. These small dishes were but a mere prelude to the main event of course, as once more than a few drinks had been sunk and plenty of photos taken, guests took to their tables in preparation for the traditional wedding speeches.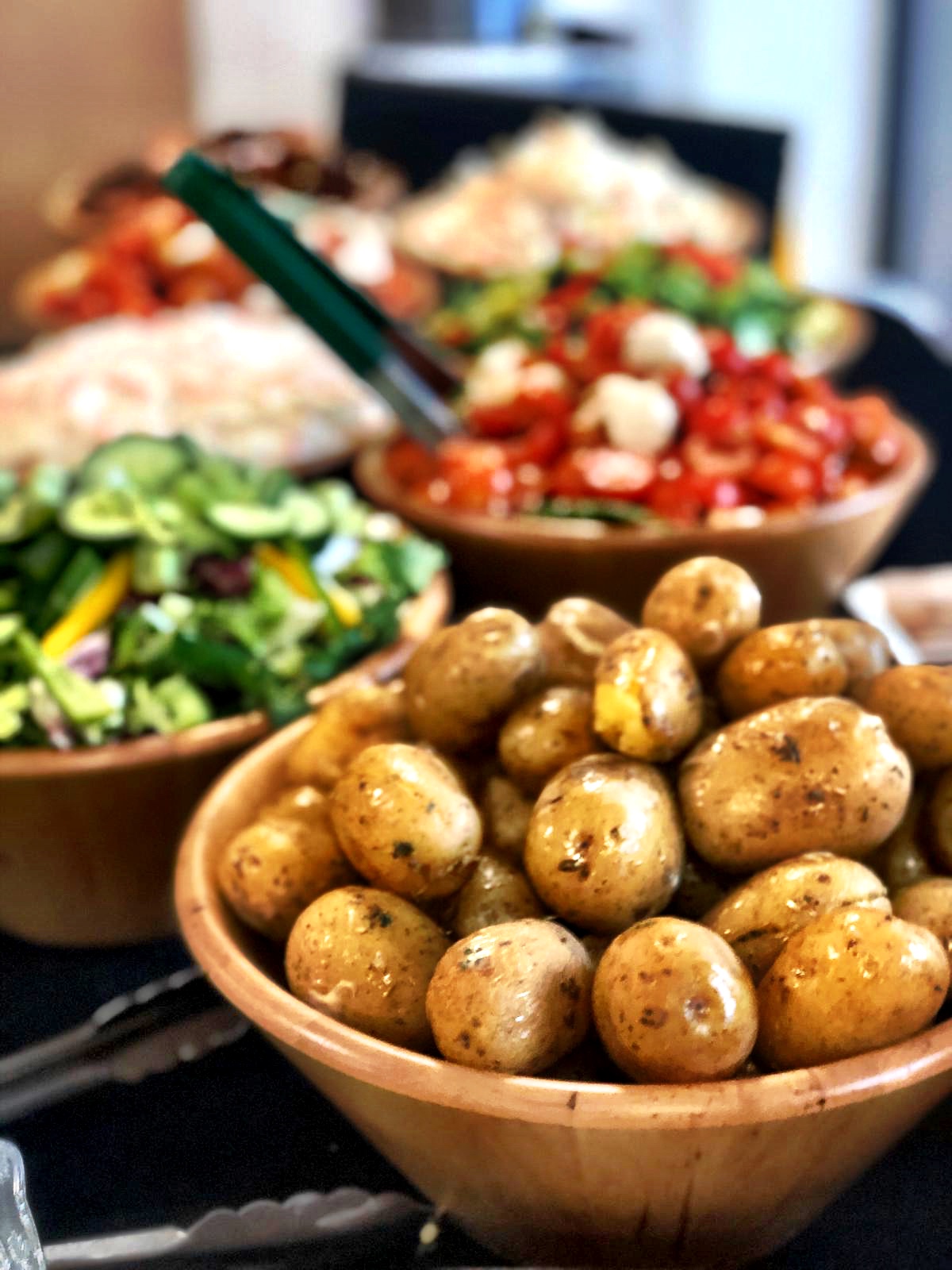 Once the speeches were done the Hog Roast Cranleigh were hot on their heels to serve the first starter, a homemade lentil soup served with crusty bread rolls and butter. The mains were then served in buffet style, with both our esteemed hog roast and a whole roasted sirloin of beef in attendance, and a veggie option of BBQ pulled jackfruit served with salad accompaniments and baby new potatoes and fries. For any who still had room left to give dessert was an option of either cheesecake or sticky toffee pudding.
The event was a wonderful night overall and Hog Roast Cranleigh wishes our newlyweds all the best for the future!