Hog Roast Egham never pass up the opportunity to do something for charity and this week was no different although the event itself certainly was different! An outdoor movie night where all the money raised from ticket sales went towards a charity. Hog Roast Egham were asked to come and provide catering in the interval and there would be 'butlers' offering a sort of table service keeping people topped up with food and warm drinks as it is January after all.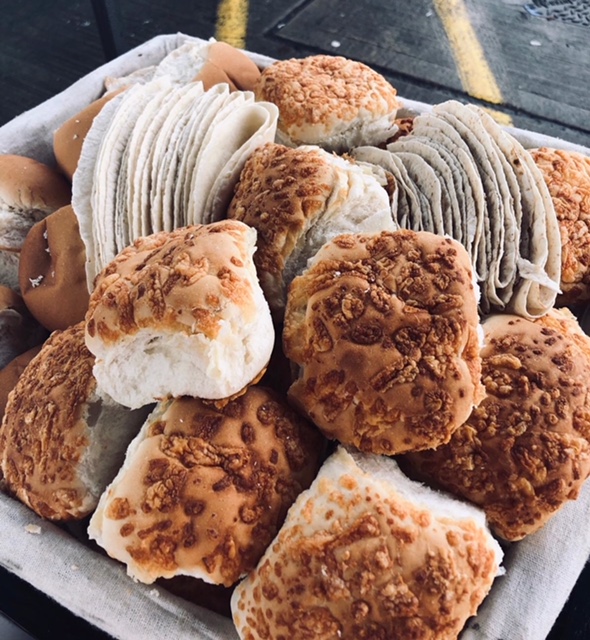 We arrived mid-morning as the film was staring at 2 pm so we would have plenty of time to have everything cooked for the interval. We were expecting at least one hundred guests so put on a couple of hogs to roast which would be plenty when served up in bread rolls with apple sauce and crackling. We also made a selection of butcher's choice hot dogs and burgers for any children in attendance and had some baked potatoes cooking too to help everyone keep warm.
Before the film started the event organisers thanked everyone for coming and for the huge turnout, at least twice what we were expecting which meant lots of money raised for charity which is brilliant!
In what seemed like no time the interval arrived, and we had a long list of orders from the audience so the butlers were more than kept busy ferrying the hot Hog Roast Egham rolls back and forth, they really are the perfect winter warmer. Looking around we were thrilled to see everyone enjoying their food and we actually had a few people enquire about hosting their own Hog Roast Egham which is always a great bonus.
By the end of the night, we had served more hog roast rolls than we could count and helped to raise lots of money for charity in the process – a job well done!