It's always lovely to cater at anniversary parties. To see people still in love after so many years of marriage is just wonderful when you consider that today almost half of marriages will end in divorce. Today's couple, Charlie and Emily, had been married for forty years and together for fifty! As a celebration of this milestone anniversary, they wanted to get their family together and have a good hearty meal, something they had not done all together for a few years since their children had moved away to opposite ends of the country. We were over the moon to be asked to cater as we love these kinds of family gatherings, it's always great to see people spending time with those they love and its always even better when we get to provide them with our delicious Hog Roast Epsom.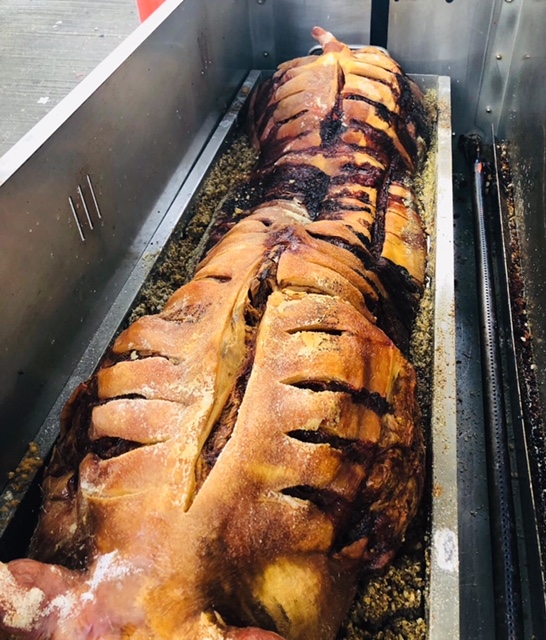 For this special occasion, Charlie and Emily had decided they wanted our chef to prepare a traditional slow roasted hog, served with lashings of applesauce, layers of crispy crackling and lots of our homemade sage and onion stuffing. This was to be served with lots of seasonal roasted vegetables that we cook in the same tray as the hog to give them that extra flavour that makes them so delicious. Of course, with young children present we would be serving up some butcher's selection burgers and sausages to keep them happy. For good measure, we brought along one of our head chefs own recipe vegetable and cheese tarts for any vegetarians or just those who fancied something a bit different.
When everyone arrived at the couple's house, we got everything ready for serving. Our helpful team made sure no one went hungry and that all could have exactly what they wanted from our Hog Roast Epsom platter. We congratulated the couple and complimented them on such a lovely family before discretely packing away leaving all to enjoy the party.