It is often argued that fine wine is the perfect accompaniment to fine food. Certainly this was the belief of one of our most recent clients, Richard, a wine lover who loves to host wine tasting parties at his home, with friends and family. He wanted his next party to be bigger and better than ever and decided that a Hog Roast Farnham would be the perfect addition, so he came to us to speak about the particulars of his event. There would be sixty guests and a whopping two hundred bottles of red wine, brought from all over the globe, and Richard needed a large amount of food to be able to soak it all up!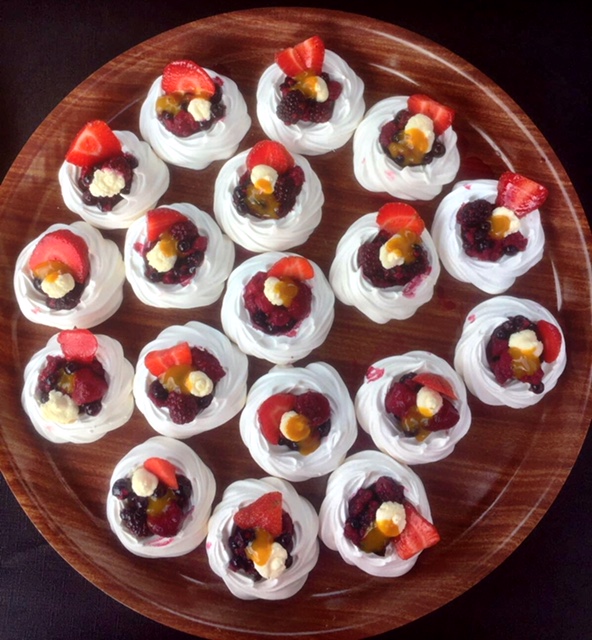 The team from Hog Roast Farnham, arrived at Richard's lovely home in the countryside, a couple of hours before the guests were due to arrive, so they could butcher the Hog for roasting, and set up the tables and canape dishes in the dining area. There was plenty on the menu, and plenty of eager eyes as the arriving guests watched the chef preparing the exquisite food from only fresh ingredients. But their hunger would have to wait as it was the wine tasting that came first.
When they emerged from the parlour a few hours later, well-oiled from the wine, our waiting staff were on hand with canapes to nibble at, including the Grilled Fillet of Beef and the Dim Sum selection of Chinese appetisers. It wasn't long before the Hog was roasted and a queue quickly formed at the buffet. The Hog was served with Apple Sauce and Crispy Crackling as well as a seasonal vegetable medley and roasted new potatoes. Guests also had the option of the Spit Roasted Lamb seasoned with Rosemary and served with a mustard and dill dressing, or the vegetarian option of a Whole Roast Salmon. And let's not forget desserts! Vacherins of strawberries and passionfruit cream or the chocolate profiteroles loaded with whipped cream and smothered in chocolate sauce.
Richard's wine tasting event was bigger and better than it had ever been and he thanked the team at Hog Roast Farnham for all their hard-work and effort!