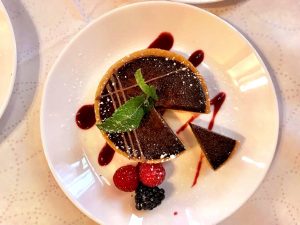 Hog Roast Salfords has over 15 years of bespoke wedding experience from informal and chilled weddings to more prestigious and sophisticated weddings. Hog Roast Salfords has many memorable wedding experiences catering at marquees, historical houses, beaches, high society weddings and even private island weddings! Wherever and whatever kind of wedding you are looking for, Hog Roast Salfords' superb service and food will fit in to your wedding desires.
But why trust us?
Reliability – you can rely on Hog Roast Salfords, whether that is relying on us to turn up on time or you have a quick enquiry about the catering on the day you will get a swift response from them
Communication – Hog Roast Salfords catering managers ensure to liaise with you in plenty of time before your event through email, phone calls or text messages. If you need us to visit the venue before your event, that can be arranged or if you would feel more comfortable with meeting us face-to-face that can also be arranged. Your catering managers will make it easy for you to contact them and aim to respond quickly, especially to any concerns you have leading up to your event
Experience – as stated above, Hog Roast Salfords has almost two decades worth of experience catering and organising weddings. On average over June, July, and August the catering managers do 40-50 weddings! You should be rest assured that you are in capable hands!
Hard-working – Hog Roast Salfords understands that it is your special day so will go above and beyond for you to ensure you are thrilled with your experience with them, for example if you need any help on the day like lighting candles on the table or moving tables out of the way to make space for dancing, Hog Roast Salfords' staff will always jump in and help!
Flexibility – Hog Roast Salfords can adapt the menu to you specially, if you have any specific requests or wishes the catering managers will do their best to accommodate them. If you are running late or even early on the day, the team will be able to adapt to the changing timings with ease.
Insurance – Hog Roast Salfords is fully insured for doing events, if your venue requires evidence of this then we can provide certificates to prove this.
Testimonials – why not see for yourself what an amazing job Hog Roast Salfords does and read the experiences of past customers!