The art of Hog Roasting is a time honoured tradition that takes its roots from cooking around the campfire, and even when the meat is cooked in our state of the art machines, you can feel an intimate connection to the past with every bite. In roasting and turning a Hog slowly over time, you allow its natural basting fluids to disperse evenly throughout the meat, resulting in a succulent, tender finish – a far-cry from the ready meals and fast food that we've become so used to in the modern day. However despite the declines in culinary standards and etiquette, modern day advancements have in fact brought us many benefits, which include the rapid development of video games.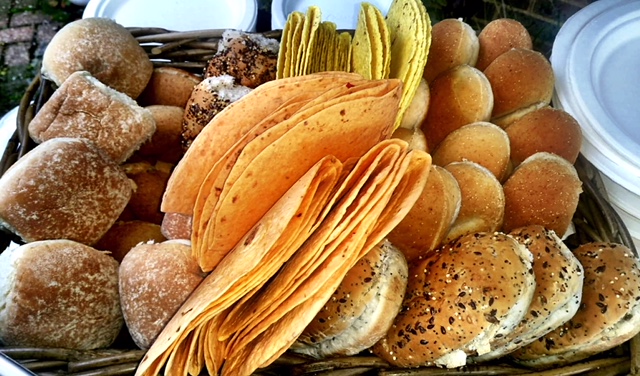 In the recent week's we at Hog Roast Esher were contacted by Andy, a video games enthusiast. Over the last three decades Andy has been hosting Gaming Tournaments that attract players from all over the country and sometimes even from abroad. What started off as a few friends playing Space Invaders has grown into an annual competition with multiple categories to compete for, including a Sports title, a Fighting title, a Racing Title, a First Person Shooter title and a Retro Games title. As this year is the 30th Anniversary of the tournament's inception, Andy wanted to make it a special one, and asked us to provide alternate selections of starters, mains and desserts, to be served across the two day event.
The tournament took place over a weekend and was held in a studio. The space was wide and open planned with plenty of room for guests to wonder through and spectate over the various competitions that were being played out. Our chef was on hand early in the morning well before the guests arrived and ensured everything was ready to go. The waiting staff from Hog Roast Esher roamed with canapes that were continually replenished throughout the day, including the Spicy Thai Chicken Kebabs and the mini burgers and pizzas. For mains our glorious Hog Roast was served with crusty bread rolls and an option of sauces, and for desserts it was the homemade Chocolate Torte. All of the food that our chef had prepared was available for the duration of the event which lasted from 12 noon to 10'oclock at night. When the event was over, it was time for our chefs and catering assistants, to tidy away discreetly and prepare to do the whole thing again the next day, but with a completely different menu.
The second day passed just as smoothly as the first and the team at Hog Roast Esher had once again done themselves proud by providing top quality, fresh cuisine and excellent customer service. Andy thanked us for making his event even more special than it already was.