As much as reality TV would like to have us believe that an extravagant ceremony, followed by a reception fit for royalty can all be organised virtually overnight, the truth is that planning a wedding requires a whole lot of hard work, perseverance, patience and most importantly, man-hours!
From finding the perfect venue and tracking down vendors to locating the bride's dream dress and settling on a colour scheme, there's a lot to be done in the lead up to a wedding. And in the UK alone, the average couple spends between 7 and 12 months preparing for their big day.
What does any of this have to do with Hog Roast Southall, I hear you ask?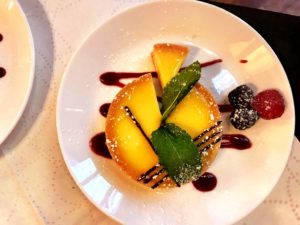 Well, it might (or it might not!) surprise you to know that catering is often cited as one of the biggest bumps in the road to marriage that engaged couples face. This can be down to a number of things, including disagreements on what style of food should be served, opposing palates and notoriously fussy guests! We also know that, sometimes, caterers themselves can be a letdown by not showing up when they say they will or serving food that's not up to scratch, thus causing more unnecessary stress for the bride and groom.
At Hog Roast Southall, however, we can promise you won't encounter any of these problems! Our team of top-notch catering experts have several years of in-field experience, and we know what it takes to pull off an occasion that is as important as a wedding.
You'll also find that our menu plans are extremely detailed and expansive, meaning if you're concerned about guests not being up for a traditional spit-roasted pig, we can serve something more to their taste. Covering everything from free-range chicken and seasoned spring lamb to freshly caught fish and even some tasty meat-free options, you won't have any trouble composing a bespoke dining plan when you choose Hog Roast Southall. Oh, and we can even put you in touch with some of the most highly-coveted wedding venues in the country!
Interested in finding out more? Great! Just send us over your details, and a member of our team will get back to you as soon as possible!