Recently, Hog Roast Walliswood did a spit roasted pig for a company who wanted to express their gratitude to their staff for their perseverance during the pandemic. Such a lovely idea that the staff really appreciated!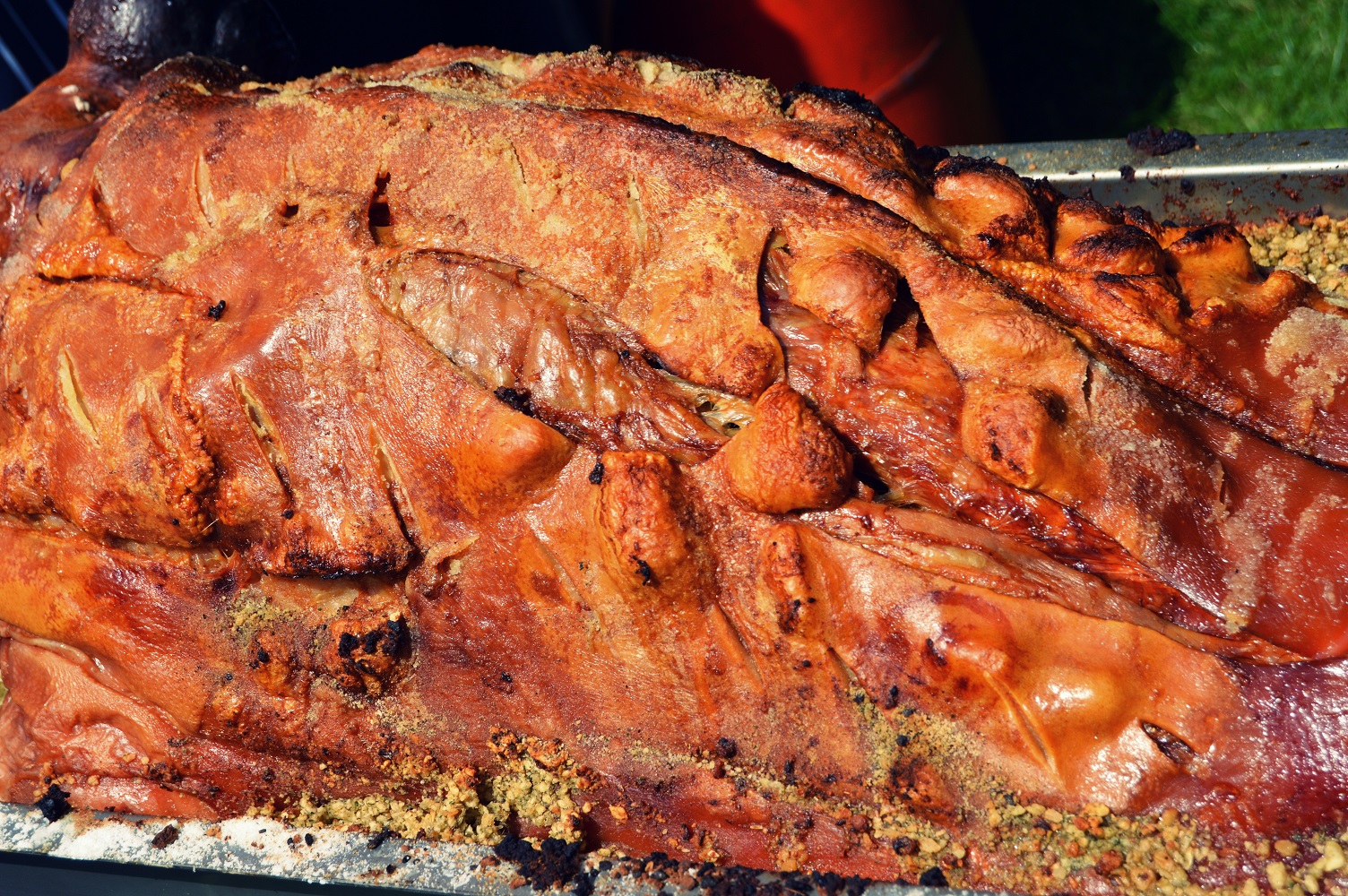 Hog Roast Walliswood had to arrive on site nice and early to start cooking the pig. The pig weighed 55 kilograms to ensure that it would feed the 150 hungry guests. A 55-kilogram pig would take 6 hours to cook therefore, the catering manager had to arrive on site at 7am to make sure that the equipment was all set up ready to turn the pig on at 07.30 for a 13:30 serve. It is a pretty easy setup, all we need from the customer is electricity for the machine to turn the pig. 
The pig needs to turn so that the heat is distributed evenly so that it cooks perfectly. Hog Roast Walliswood loves the theatre of a spit-roasted pig and it always entices the guests into a conversation as the smell fills the air making their stomachs rumble making them come and take a look. 
The highly anticipated guests start to form a queue from 13:20 as they watch the juicy pork get carved from the pig, their mouths drawling at the thought of their lunch. The catering manager starts to serve five minutes early so that the guests in the already formed queue that have to wait long. The guest's excitement runs through the spread as they love that they get an option of bread and sauce. The pig's skin had crackled up perfectly, this was evident as the guests take a bite and the crunch is clearly heard. Hog Roast Walliswood received many compliments of the cracking, it is after all the best part, right?! 
The catering manager and his assistant had served the 150 hungry guests in an hour, staying open for an extra hour to allow for second servings, many obliged. 
The CEO of the company was exceedingly happy with the service and food, asking when they can book again.