Hog Roast Rusper likes to spice things up, adding too and improving their menu's to keep customers enticed and happy.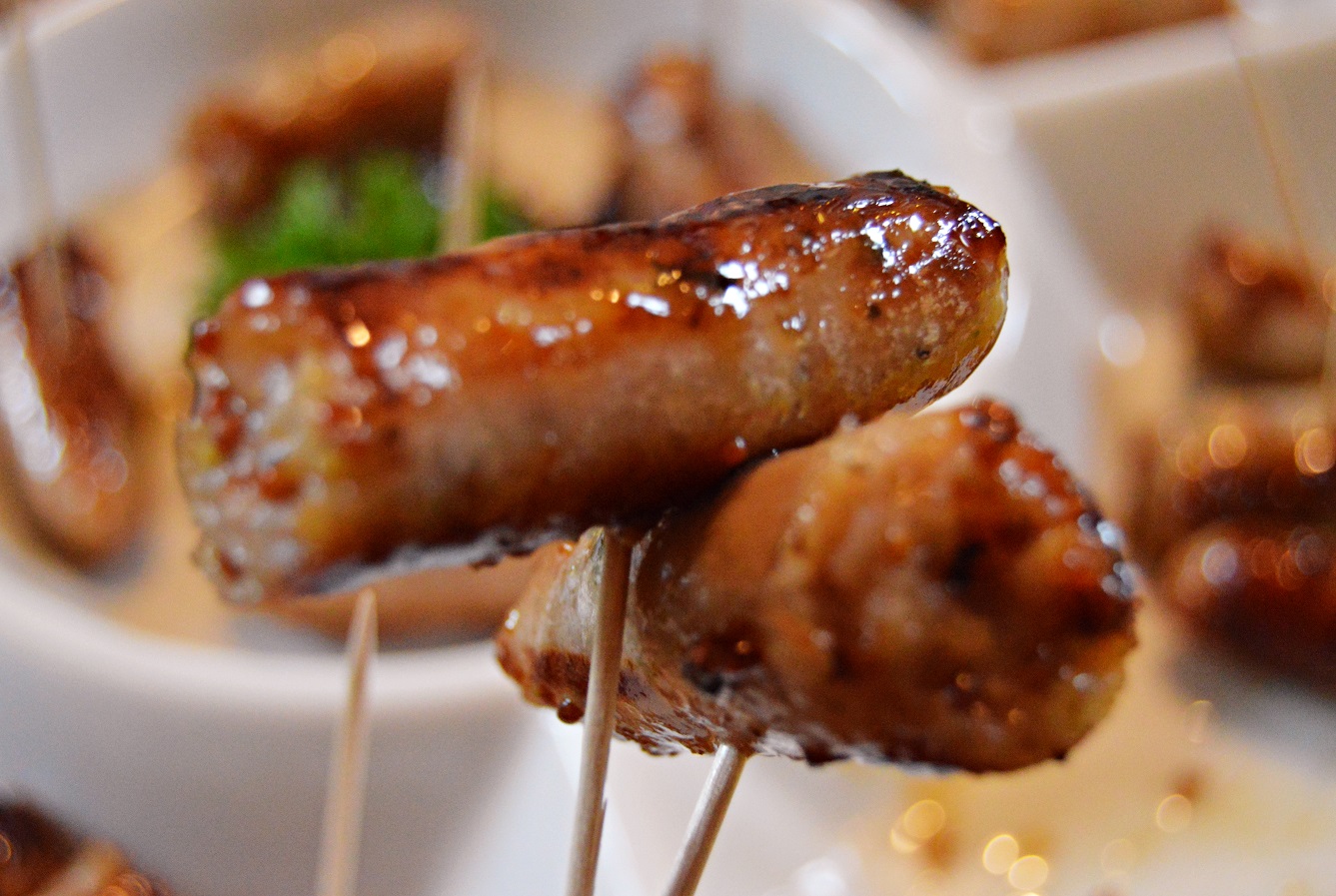 Along with the customers all time favourite canapés, Hog Roast Rusper has decided to add two new canapé choices to their menu. The first is something that reminds people of going to the sea side, a Friday pub lunch or a cheeky cheat day treat. Can you guess it? Beer-battered fish and chip canapé. The other is something more sophisticated, something you may find at an Italian restaurant as an appetiser, the main ingredient sometimes referred to as 'squeaky cheese'. Do you have an idea? Roasted Halloumi Crostini.
Hog Roast Rusper is particularly excited about the fish and chip canapé after debating whether to add it on for many years but struggling to find a way of making it aesthetically pleasing as well as tasing delicious. First, homemade batter is produced adding some turmeric for colour and not just adding beer but also some sparkling water. The cod is then coated in the tantalising batter and popped in the fryer to cook and crisp up. Chunky chips are fried, seasoned and cut in half to make sure that the canapé is an easy mouthful to be indulged. The crispy battered fish is then placed on the chip with a stick popped through them to keep them in place before being coated in a drizzle of tasteful tartare sauce. Definitely a crowd pleaser.
Many people love halloumi which is why Hog Roast Rusper wanted to include it in their canapé list. A crostini is an Italian appetiser involving grilled or toasted bread. First cherry tomatoes of colour (orange, red, yellow) are chopped and placed on the crostini before being topped with roasted halloumi and finished with a slight spoonful of sweet red onion marmalade. Certainly a party in the mouth with flavour!
Why not add canapés onto your menu or enquire about changing your options to these new, exciting ones!