To celebrate a musical achievement, guitarist Rick wanted Hog Roast Woking to impress him and twenty of his friends by serving up some amazing hog roast rolls – which we call pigs in buns – at his home. When we make our infamous pigs in buns, it's first by sourcing a pig locally, and we always make sure to get high-quality meat from farmers and butchers who we've worked with for many years. On the day of a party or event, whether that's a birthday, wedding, corporate function or a get-together like Rick's, we arrive several hours before the food is due to be served, in order to prepare the meat from scratch and then slowly roast it at a low temperature for a long time. Once done, it needs a short rest before we carve off the tasty crackling and slice the meat into trays, ready to cram bits of both into fresh, floury wraps and bread rolls, top with our homemade apple sauce and stuffing, and then hand over to you and your guests, to add your choice of condiment if preferred, to make it just right.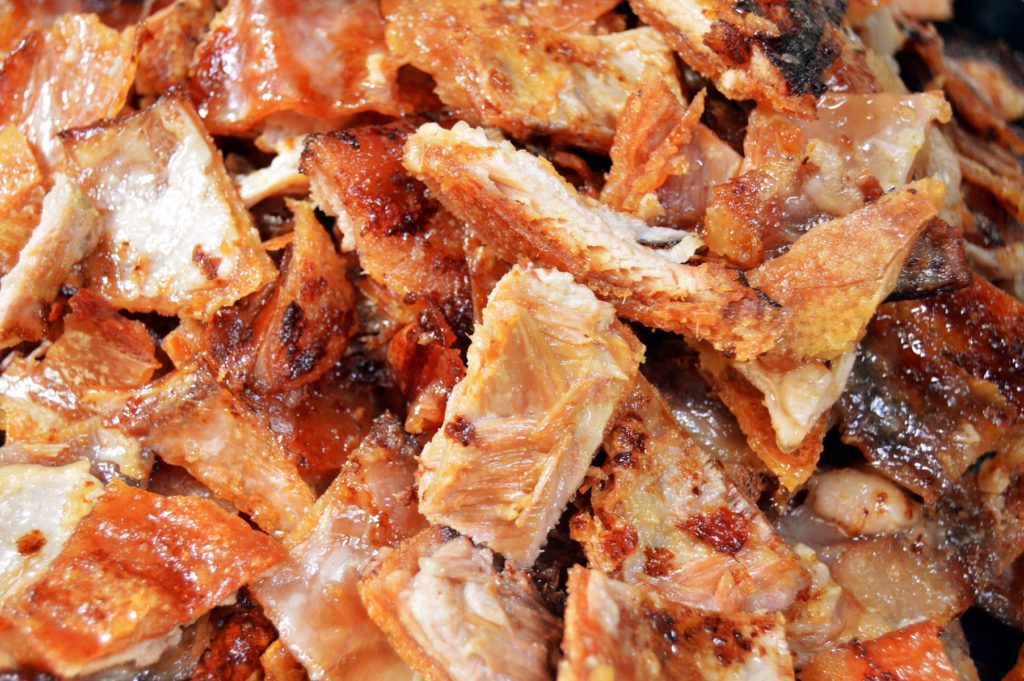 On the day of Rick's party, our Hog Roast Woking chef and catering assistant arrived at his home early in the afternoon, ready to set up our equipment and then prepare the meat to be roasted. After scoring the meat diagonally, covering it in water and then massaging in lots of salt, we turned on our hog roast machine, set it low, and then the meat was sizzling away for more than four hours. 
By 5pm, the meat was perfectly cooked and resting while we got on with the rest of the pigs in buns ingredients. After slicing the bread rolls and arranging them with some wraps, as some people prefer pigs in wraps, we dished up our tangy apple sauce and yummy sage and onion stuffing, arranged the condiments and serviettes on the serving tables and then our Hog Roast Woking chef got out the carving knives, to fill trays full of crispy, salty crackling and mouthwatering slivers of meat, so that we could make some delicious pigs in buns for Rick and his guests.