By hiring Hog Roast Redhill to handle the catering for your event, you'll never have to worry about the stresses of cooking for a large group of people again. So instead of rushing around and trying to prepare everything before your guests arrive, why not sit back and relax with a glass of the good stuff while our experienced catering crew takes care of the rest – yes even the washing up! For Julie and Andrew who had been sent our way by a close friend, they were eager to see what catering package we could recommend them for their 5th wedding anniversary party, and after hearing all about our hog roast dining menu which offers an exceptional alfresco experience, they were sold.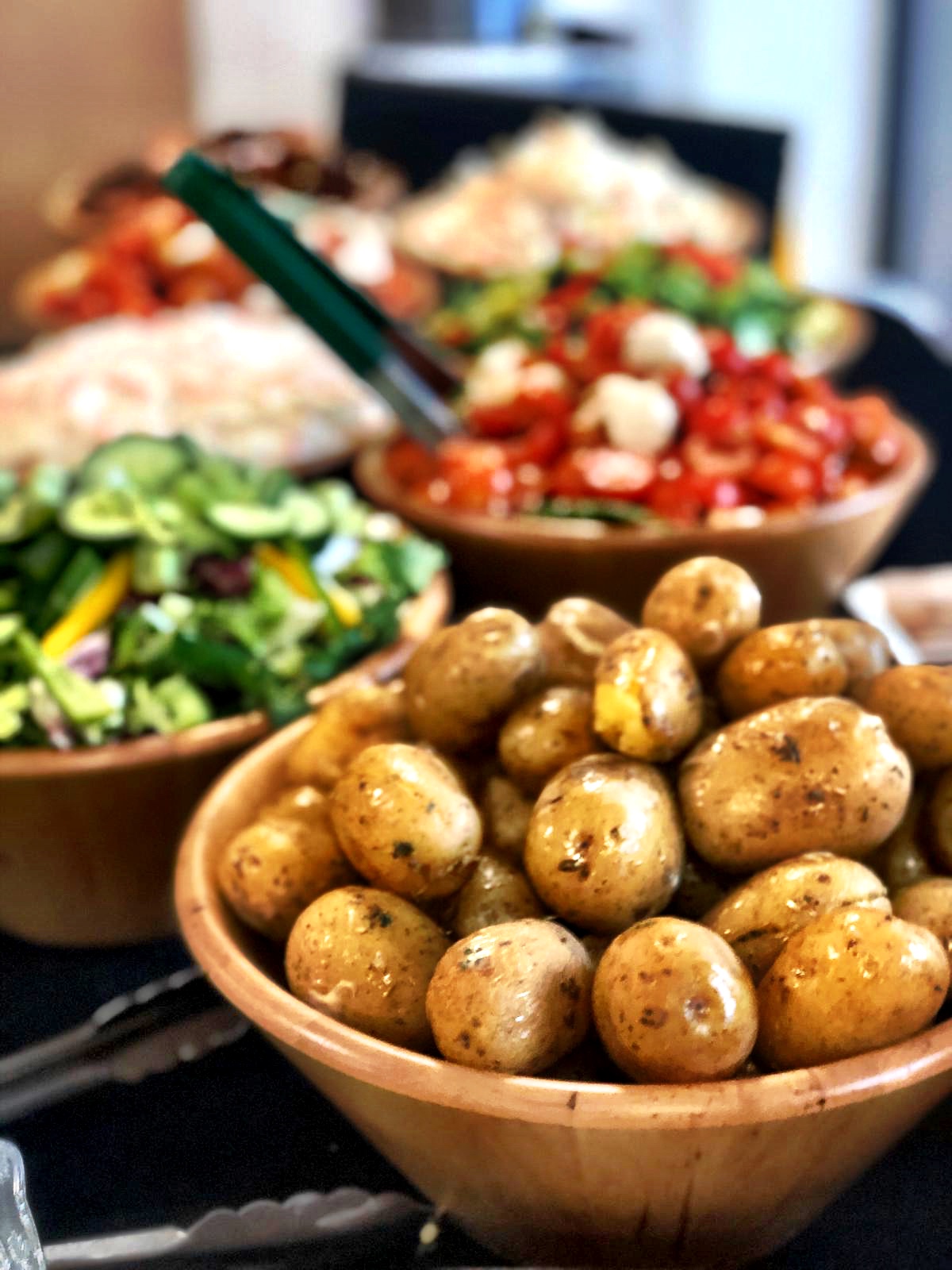 After opting for our traditional slow roasted pig with all the trimmings for the main course, Julie and Andrew selected a trio of delicious salads along with warm new potatoes in herb butter for the sides; as well as a meat-free alternative of grilled veggie skewers with optional haloumi for the vegetarian and vegan guests who were set to attend the special event.  The clients were over the moon with how easy the booking process had been and with the food in the capable hands of Hog Roast Redhill, they were able to enjoy the days before their anniversary without a single worry.
With 110 mouths to feed, Hog Roast Redhill arrived at the couples chosen venue with plenty of time to spare before the party kicked off and using our easily portable cooking equipment the team began preparing a flavoursome, meaty feast. When Julie and Andrew made their entrance later that afternoon, they were so pleased with the impressive spread that was near completion and like their guests, they couldn't wait to get stuck in!
Keeping in line with the age-old tradition of wedding anniversary themes, the catering team served the food using our eco-friendly wooden crockery and cutlery which the couple were very appreciative of. The food never failed to impress and inbetween dancing the night away and exchanging memories, everyone returned to the buffet table for extra portions of the irresistible grub.