When it comes to catering any kind of party or event, regardless of the formality or number of guests invited, Hog Roast Leatherhead does so the same every time, with professionalism, dedication and with our clients' wants and needs in mind. From our chefs to our customer service representatives who first take your call, our top-notch staff will work hard to help make your special occasion a great success, and that's why we have so much repeat custom, as our long-term customers know all of this already.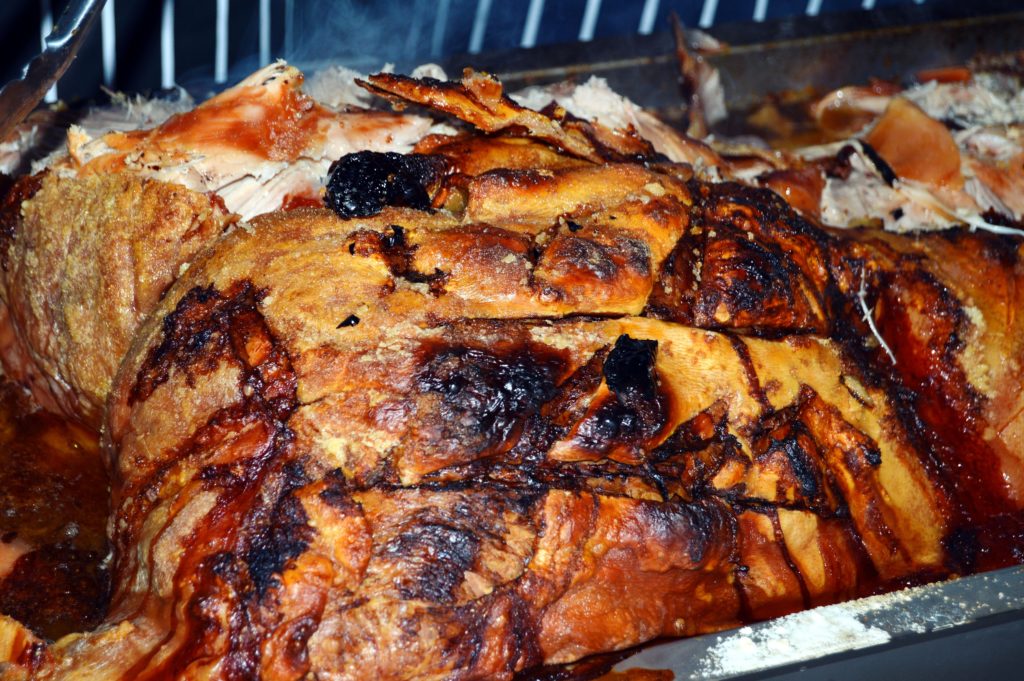 For an engagement party that Hog Roast Leatherhead was invited to cater recently, our friendly team members made a terrific feast for the fifty guests, including a three-course meal and even handmade canapés and a drinks service to start. For this formal affair, Kent and Mara asked us to serve their choice of five canapés alongside champagne and orange juice as their guests entered the marquee in the gardens of the posh hotel venue. We can make many tasty canapés but for this occasion, the couple chose dim sum, chicken satay, feta skewers, grilled fillet of beef and tiger prawns, with two of these being suitable for vegetarian guests.
For the seated starter, we would serve fresh, homemade vegetarian soup with crusty bread rolls, followed by pigs in buns made from a traditional hog roast, which we would cook for hours before carving and serving buffet-style, and a vegetarian option of veggie skewers, which have various vegetables and halloumi chunks. All the guests could also enjoy various sides, such as jacket potatoes, roasted new potatoes in rosemary and garlic, a carrot and orange salad with sesame dressing and a Waldorf salad.
Dessert would also be served to the seated guests, and there would be a choice of two – profiteroles and cheesecake, both homemade by our talented chefs and again, suitable for everyone.
On the day of the engagement party, Hog Roast Leatherhead served up a delicious array of foods and our staff were complimented all evening long.