This weekend Hog Roast Horley had the pleasure of catering at Agness' retirement party. Agness had been a musical teacher most of her life at the local music academy. In the past few years however, she had unfortunately developed arthritis and so had been struggling to play her specialist instrument, the piano. It was due to this that she had come to the difficult decision to retire, as she told us her passion for music would mean that she would continue teaching forever if she could! It's not often you hear about someone so passionate about their job as this, so we vowed to make sure Agness got a good send off on our behalf.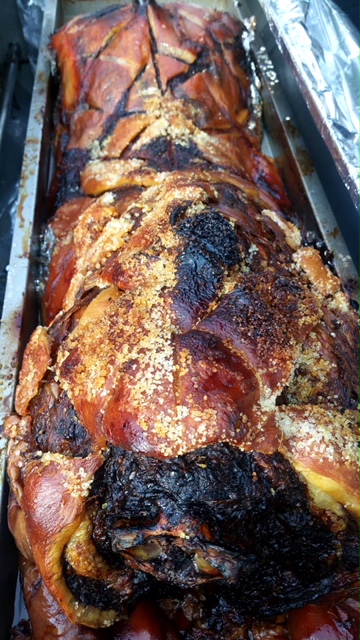 The retirement party was actually being held at the local music academy itself. Past and present students had put together a special recital to showcase all that they had learnt from Agness over the past few years and to show her how much they appreciated all she had done for them. We set up our Hog Roast Horley machine in the foyer and got to work rustling up a delicious hog roast meal. Today's menu consisted of a classic Hog Roast Horley; slow roasted hog gently scored, and salt applied to the skin to make sure it crisps up, served with roasted seasonal vegetables and our own homemade accompaniments.
As the guests arrived, and the guest of honour herself Agness, everyone stopped to comment how fantastic our Hog Roast Horley smelt and that they were already eager for the intermission in the recital to get a taste!
The first half of the concert was truly amazing. It was hard to believe that Agness had single handedly taught all of these students to such a high standard and it was clear that she would be sorely missed in her retirement although she had vowed to never miss a recital!