Your Hog Roast Burntcommon dining experience is anything that you want it to be, as we offer plenty of choice and variety within our extensive menus in order to not only please you but also all of your party guests. Whether you need us to provide options for any special diets or alternative mains to suit various personal tastes or if you're planning on featuring a multi-course menu, we have a great array of tasty possibilities available, as we always want to make sure that everyone invited can enjoy our homemade culinary delights.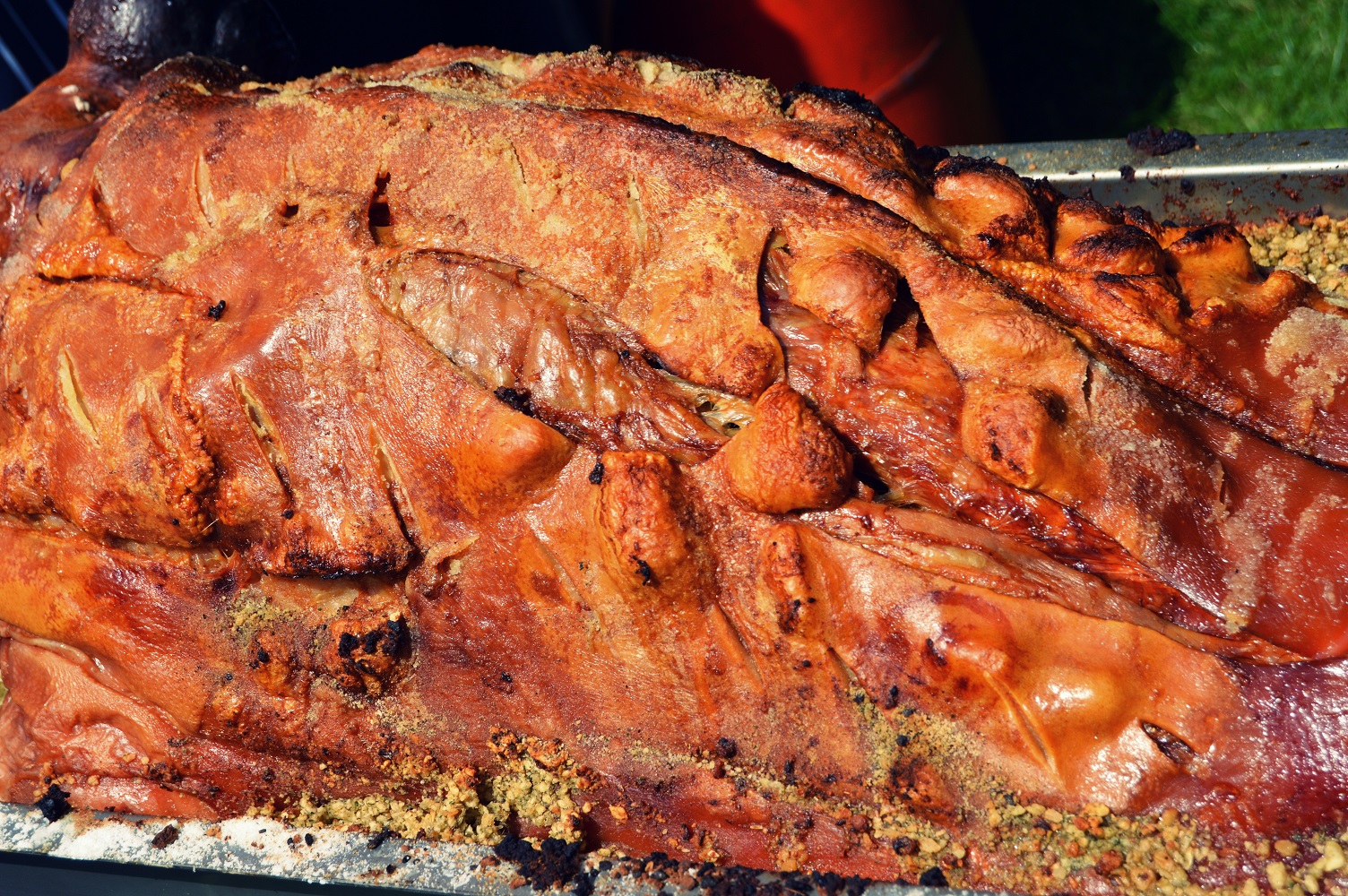 If you've already decided on a hog roast centrepiece, after slow-roasting for hours on end, slowly but surely and at a low temperature, we can make yours into our famous pigs in buns, which you may know as hog roast rolls. This is where fresh rolls and wraps are filled to the brim with hot, tender meat and crunchy, salty crackling, as well as our homemade sage and onion stuffing and apple sauce, and then you add a favourite condiment or two. If you'd rather enjoy yours as a plated meal, you can choose from our many fresh salads and also add gourmet coleslaw, or you can select several vegetables and a potato dish if preferred, such as carrots, cauliflower, Brussels sprouts and roasted baby new potatoes.
You may well prefer a different meat to be served for your Hog Roast Burntcommon main course, however, and we can impress just as much with something like free-range, slow-roasted turkeys or chickens, a whole English lamb or sirloin of beef, to be accompanied by relevant trimmings and your choice of side dishes, or simply with rolls and wraps – it's all up to you.
In terms of additional courses, as well as various sides, you can welcome your guests with a few canapés and add any number of starters or desserts, whether you're after thinking of a simple menu or a great feast instead. Whatever you're planning, Hog Roast Burntcommon can help you to make your next special occasion even more special, and with gorgeous homemade food to suit everyone.