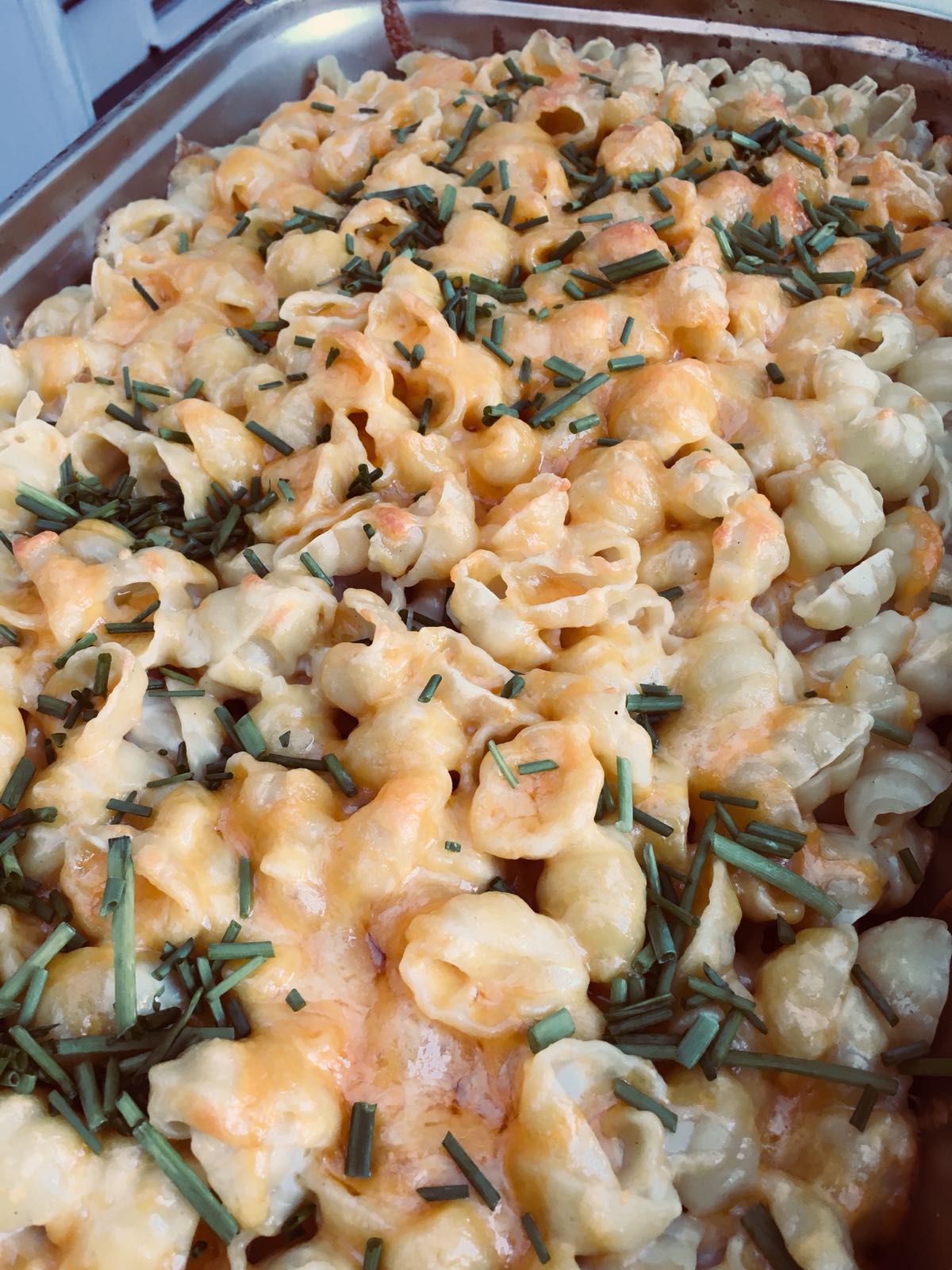 If you've already experienced catering by Hog Roast Friday Street, then you'll likely know that we can provide so much more than our amazing hog roast centrepieces that we cook for an age on the day of your party or event. In addition to spit-roasted alternatives, such as beef, lamb and free-range turkeys or chickens, we can also rustle up some gorgeous meat-free dishes, for vegans, vegetarians or flexitarians, as well as options for other diets if needed too. Not only that but you'll find plenty of supplementary courses within our ample menus, in case you'd like to order more than a main, like adding canapés, starters, sides or puddings.
Your menu depends on your particular wishes and your guests' needs, so if you're thinking of having our famous Hog Roast Friday Street pigs in buns for the main feature, for example, as well as some side dishes, but some of your guests are gluten-free, you can choose your favourite accompaniments and we can help you to decide on suitable alternatives. You may well be surprised to find out, however, that we can easily make our pigs in buns gluten-free if we have advance notice, as we can then take along suitable bread rolls and wraps (as that's all that's needed!).
In terms of extra courses, we have some gorgeous possibilities on offer, including excellent handmade appetisers of ours like chicken liver parfait, roasted halloumi and tomato crostini, mini fish and chips, mini quiches and beef fillet, yummy starters such as smoked salmon with avocado and Atlantic prawns and duck breast with an orange and pomegranate dressing, tasty sides including mac and cheese, potato salad and gourmet coleslaw, and scrumptious homemade desserts like sticky toffee pudding, cheesecake and profiteroles.
Whether you're planning on hosting a formal kind of event or a casual get-together and whether you'd like to design your very own menu or you'd prefer to choose one of ours (as we have some lovely standalones on offer, like our Loaded Fries, Alfresco, Southern Slow Roast and Traditional Barbecue), one call to Hog Roast Friday Street is all it takes to get the ball rolling for top-notch catering in absolute style.