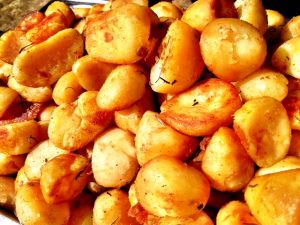 Hog Roast Reigate had the pleasure last week of catering for the thank you party for a group of dedicated volunteers at a local museum. With such a tight budget, the museum could only afford a minimal amount of paid staff and without their team of loyal volunteers who man the reception desk, keep the exhibits in good condition, show visitors around and keep the garden neat and tidy they would not be able to stay open. The museum's Curator David was very aware of this and he wanted to reward his volunteers for their efforts, by giving them a special meal, but it had to be one that didn't break the bank either.
He found his ideal catering solution in the form of Hog Roast Reigate, as we can provide great food to rival any restaurant, but at a very reasonable cost! Overjoyed with the extent of our menus, the relieved Curator chose our succulent sirloin of beef, rather than a traditional hog roast, served with Yorkshire puddings, horseradish sauce and our own homemade rich red wine gravy, accompanied by seasonal vegetables and rosemary infused roast potatoes. He knew the volunteers would all love it and he couldn't wait to try our food either!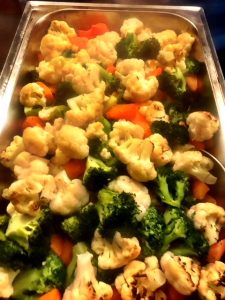 We arrived at the museum several hours before the party was due to start to ensure everything was freshly prepared to perfection for our deserving diners and we set up in the neatly maintained garden, as instructed by David. It turned out that he hadn't told his volunteers what he had in store for them and they all thought they were just coming along for their monthly meeting! How wrong they were! When everyone arrived, and the penny dropped, their faces were a picture! Here at Hog Roast Reigate we love surprise parties and because we are always cooking in the thick of the action, we have the pleasure of seeing the thrilled reaction of people when they realise!
Everyone was delighted with our blushing beef and traditional trimmings and all of the volunteers greatly appreciated David's grand gesture to let them know how important they all are to his museum!