As you probably already know (and you may have even booked us!) we supply premium mobile wedding catering packages and bespoke hog roast menus to help happy couples celebrate their unique wedding receptions in their own special way.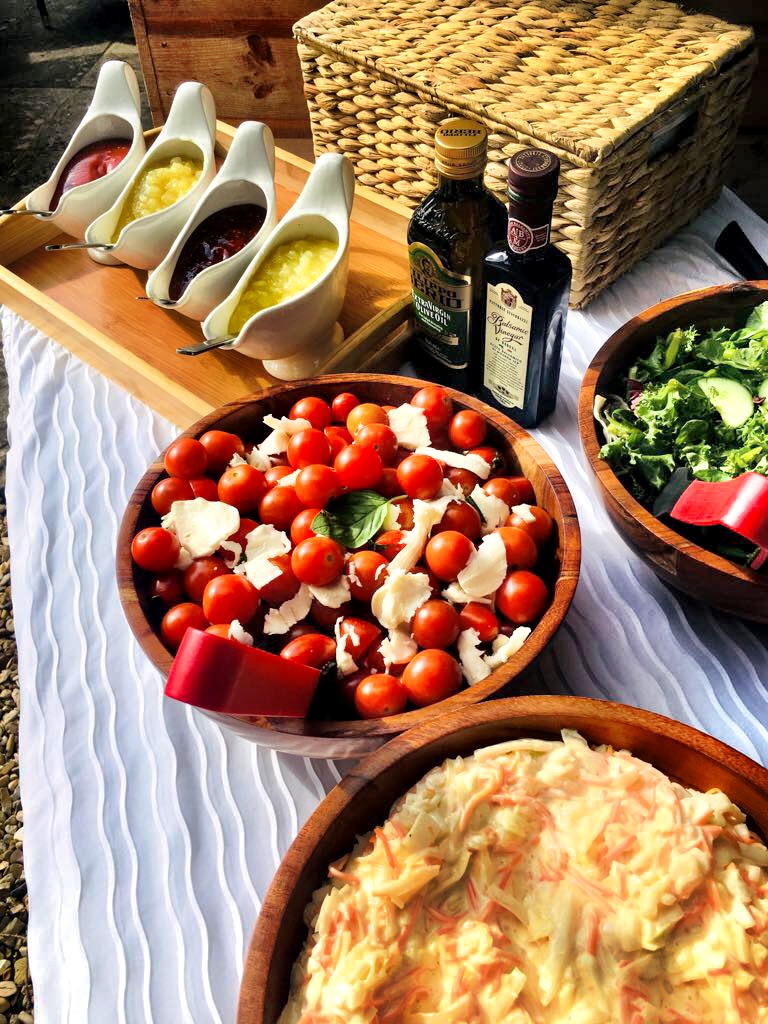 Many couples these days also like to organise a pre wedding get together for their guests to make the most of having everyone together and give everyone the chance to mingle and get to know each other before the big day. If you are thinking about doing this, Hog Roast Haslemere can offer you a sociable spread that will be guaranteed to get your guests talking and looking forward to your big day even more. Whether we are catering for your wedding day or not, the food we provide for your pre wedding party may consist of a more informal menu, but the quality will be just as good as you can expect from our more formal wedding catering packages.
We have a lovely range of interactive dining options that are ideal for events where you want everyone to relax and get to know each other in a more relaxed ambience. Here are our top picks for a pre-wedding party menu that you and your guests will love:
Mediterranean style sharing platters – the finest charcuterie cured meats including salami and prosciutto, fine cheeses such as buffalo mozzarella and gorgonzola, artisan breads, premium olive oil and balsamic vinegar for dipping – all served on rustic wooden serving boards that are ideal for sociable dining
BBQ spreads – classic flame grilled favourites such as marinated chicken kebabs, handmade sausages and gourmet burgers all served sizzling hot off the grill
A selection of colourful salads and side dishes to suit all tastes
Vegetarian and vegan choices including BBQ pulled jackfruit burgers and vegetable skewers
Gluten -free bread rolls and wraps upon request
If you would love to have your wedding guests bonding over a beautiful buffet before your big day, and make the most out of your time together, Hog Roast Haslemere would be delighted to cater for your sociable pre-wedding event!