You'll already know Hog Roast Weybridge as expert caterers, providing tasty food made from fresh local ingredients and at a great price. You may also know us for hiring out our own range of machines so that you can DIY, either as a domestic cook or a professional chef yourself. But did you know that we sell our own machines too?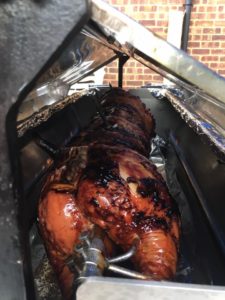 After designing them to be both easy to use and easily manoeuvred, we spent years perfecting them and we now have several of our own in our range, which are all high-quality, reliable, stainless steel appliances which we use ourselves when catering all kinds of parties and events. Our new machines are all hand-built at our Lancashire factory and we sell them locally, nationally and even internationally, but we also sell other brands as well as our own used equipment, and the latter still have the same capabilities as our new ones, are newly-serviced and come with both a 12-month warranty and a 12-month gas check certificate (as all our range run on gas).
In terms of stocking other brands, when you are shopping around for your own machine, whether you're a professional chef or a domestic cook, we think you should have plenty of choice and while Hog Roast Weybridge will of course recommend our own for many reasons, a different brand may well be better suited to your wants and needs and we'd rather you made the right choice for yourself.
One of our Hog Roast Weybridge customers who recently decided on one of our range is Rachel, who runs a wedding catering business. Rachel came to visit us at our factory in Lancashire after reading about it on our website, as she had seen a gap in the market for hog and spit roast catering in her local area. Having never cooked this way before, Rachel was eager to see for herself what our equipment can do and was surprised to see that she could cook so much more than just roasted meat using one. We designed ours to work like conventional ovens, so you can cook veg, potatoes and even pizzas inside them!
By the end of the visit, Rachel bought her own Titan machine, which we know she will come to love in no time at all.