Wedding season may be officially over but that doesn't stop us here at Hog Roast Camberley! Our friendly team of expert caterers are here to cater for your event all year round. Thanks to our extremely flexible cooking style and menus to suit all tastes we are able to cater in any location no matter the number of guests, dietary requirements or weather conditions!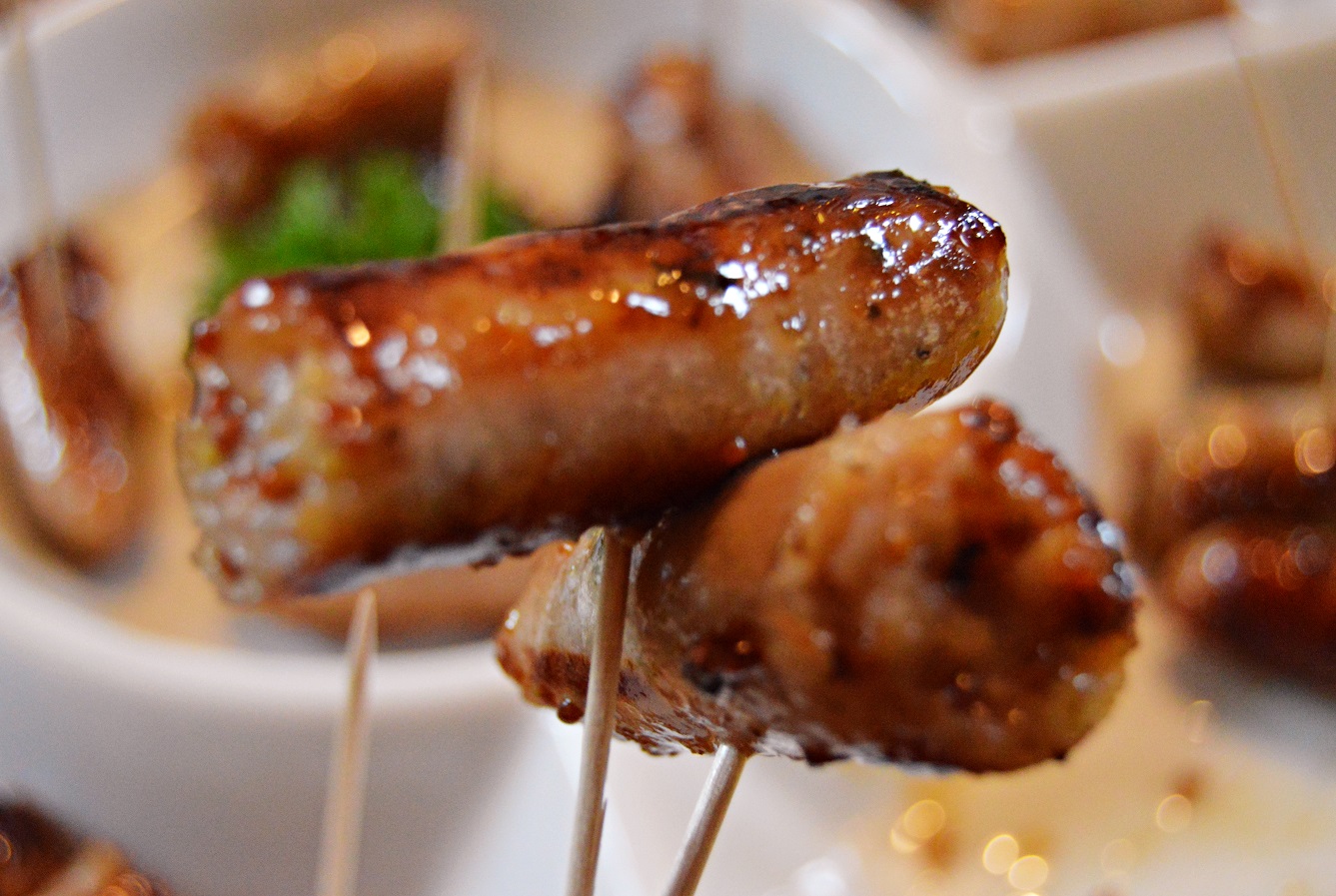 This week Hog Roast Camberley were up bright and early heading south to cater for Jill and Joe's wedding. The couple had been planning their big day for almost two years now and so the pressure was certainly on to deliver only the highest quality Hog Roast Camberley on the day.
Expecting a grand total of two hundred and fifty guests, Jill and Joe had worked with our Hog Roast Camberley head chef to design an elaborate menu encompassing canapes and champagne reception followed by a three-course meal and buffet later on in the evening.
We arrived on-site and immediately got our catering station set up. The ceremony was still ongoing, so we had plenty of time to get our food slowly roasting away to be able to welcome guests with our signature aroma of a slow-roasted meat. We prepared canapes of handmade gourmet sausage with a whole grain mustard dip,smooth Brussels pate piped onto crusty garlic croutons and griddled chunks of Greek halloumi cheese skewered with caramelized onions. These were finished right on time as guests began to walk through the doors of the beautiful venue. Our team got to work distracting the guests with our food so that the newlyweds could maximise the lovely photo opportunity within the grounds.
With canapes devoured, we directed guests into the dining hall and began to serve up the first course…