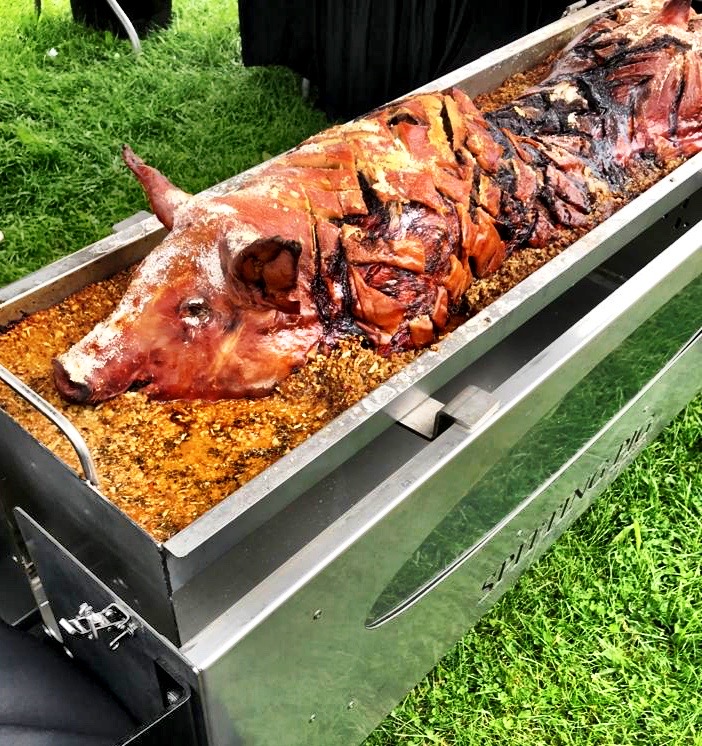 By coming to Hog Roast Witley today you can ensure the very best of dining experiences for your next event in Witley. We are a local team known for providing special dining to events in the area as our catered services have impressed many a guest at events over our last 20 years of service.
The reason customers have come back to us again and again in that time is because our dining is truly unique and stylish. It is everything you can want in an event dining experience because it feels like an event of its own. We do not scrimp or cut corners in our dining; everything you see and eat with us is made with the utmost care from the highest quality local ingredients. To that end, our speciality dish, the hog roast, is also made fresh on site to provide that extra "event" feel that your occasion demands.
If you don't quite know what a hog roast is or what it entails then prepare to be amazed. Hog roasting is a practice that has endured for centuries across the world at celebrations and events. In its traditional form it sees a whole pig placed atop a spit to slow roast over an entire afternoon or evening. At Hog Roast Witley ours is different only in that instead of the traditional spit it is cooked on our own self-contained mobile roaster. The process is still the exact same however, and the spectacle remains too so that guests can enjoy its aromatic and fiery spectacle at your event. With hog roasting your meat will come perfectly textured with a crispness around the outside and a tender juiciness in the inner meat for plenty of flavour and taste. It is the best way to roast for events.
Dining For All Events In Witley
Hog Roast Witley is proud to offer dining services for all kinds of events. Be it a wedding, a corporate event, or a private party, our dining is assured to give you all you need for a successful day. We are in the business of creating bespoke dining experiences to give every customer the tastes they crave with the services their event requires. Choose from a selection of menus and dining styles to create your event your way with us!
Getting started only takes a call, so come to Hog Roast Witley today!