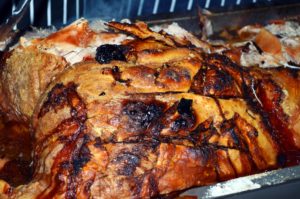 Hosting a big family event or wedding is always a lovely experience. However, preparing all of the food that you need is not easy. There is a lot to organise and it is all too easy to forget something important, that can potentially ruin the day. Hiring the Hog Roast Weybridge team is the best way to make sure that does not happen.
Tap into our many years of experience in Weybridge
For many years, we have provided food for weddings, parties and corporate events in the Weybridge area. This means that our chefs, waiters, front of house staff and catering team are very experienced. We can provide you with tasty hog roasts, barbecues, buffet food and carveries, for any number of people.
Affordable party food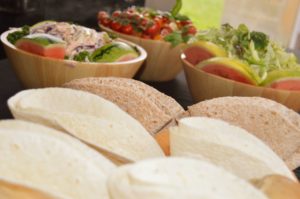 Our aim is to always provide you with the best food and do so for a reasonable price. That is why we source most of our food and ingredients locally. We find that the turkeys, chicken, beef, lamb and hogs provided by these types of suppliers to be very good-quality. It is ideal for spit-roasting or barbecuing, and is lovely when carved and served as part of a traditional roast or another type of hot meal.
It does not matter whether you need cold or hot food buffet food or would like to have each guest served at the table, the Hog Roast Weybridge team can provide it for you. Ordering from us is quick and easy, so if you are looking for a fast, affordable and easy way to provide your guests with delicious food, you have definitely found it.
Like to learn more about our delicious Hog Roast Catering
We're always available to respond to any questions you may have about our Hog Roast services. No matter whether you're planning a wedding around Weybridge, or even a party or a corporate event.
We're sure to be able to provide you with a top notch service. So get in touch today and one of the friendly team will talk you through all of the available options.