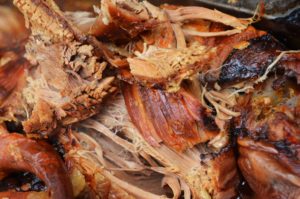 In theory, hosting a party is fun. Unfortunately, in reality, it can often turn out to be very stressful. Making enough food to feed a large group of guests is taxing, even for the most experienced of hosts. However, there is an easier option, which is to hire the Hog Roast Staines team.
Low cost yet top quality catering in Staines
For a reasonable price, we can provide you with the food you need. All you have to do is to choose the dishes you want served and provide us with a few additional details. We make ordering party food for any size, or type of, event as easy as picking up the phone.
The experienced Hog Roast Staines chefs are very skilled. They can potentially spit roast any meat and serve it in a variety of ways.
We also offer a range of barbecued meats, vegetarian foods, party platters, desserts and salads. You can opt to have one of our set menus served to your guests or let us put together a customised menu for you.
Great food for any event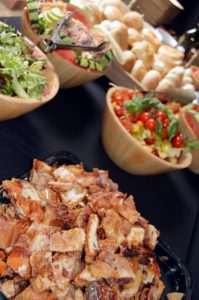 The Hog Roast Staines team takes a flexible approach to party and event catering. If you need us to we can even cook dishes that are not currently on our menu. All you need to do is ask.
Our team is very experienced, so we can provide food for everything from a huge wedding to a family dinner party. To us every customer is important whether they are hosting a large or small event, so you know we will take good care of you and your party guests.
Get in touch to find out more about our Hog Roast Catering
We're always available to respond to any questions you may have about our Hog Roast services. No matter whether you're planning a wedding around Staines, or even a party or a corporate event.
We're sure to be able to provide you with a top notch service. So get in touch today and one of the friendly team will talk you through all of the available options.