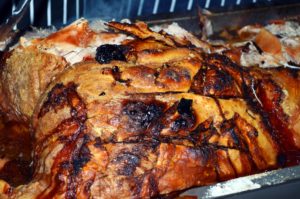 Organising a party always feels good. It is nice to be able to treat your friends, family and yourself to a special meal. The problem is that it also takes a lot of work to get everything organised.
The Hog Roast Guildford catering team is here to help you with all of that hard work. We can organise everything for you, so you do not have to go through all of the stress of working out menus, buying, cooking and serving all of that food.
All tastes and needs catered for in Guildford
We still mainly cook hog roasts. This style of food is a great way to feed a lot of guests. Most people love the taste of spit-roasted pork, however it is served. It still impresses people and is an easy way to make your guests feel special and give them a treat.
However, we feel it is important to move with the times. That is why, over the years, we have continuously added new dishes to our menus. Today, you can order other spit roasted meats from us as well as barbecue feasts, carvery roasts and a range of buffet food.
Any event catered for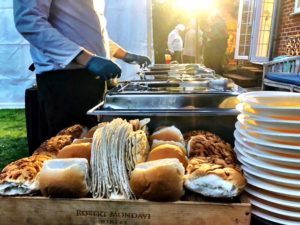 By taking this approach Hog Roast Guildford has become one of the best, and most flexible, party caterers in the area. Whether you need a buffet for a training day, a hog roast for a community event, or a hot meal to be served at the table for your wedding, we are by far the best choice. Our team are all professionally trained and always work to a high standard.
Get in touch to find out more about our Hog Roast Catering
We're always available to respond to any questions you may have about our Hog Roast services. No matter whether you're planning a wedding around Guildford, or even a party or a corporate event.
We're sure to be able to provide you with a top notch service. So get in touch today and one of the friendly team will talk you through all of the available options.