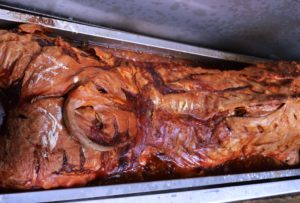 It is always nice to be able to treat your friends and family to good food, especially at a party or event that you are hosting. The only problem is that buying and cooking all of that food is very time-consuming and potentially expensive. Fortunately, the Hog Roast Dorking team is here to take on all of that hard work for you.
Years of catering experience in the area in Dorking
For years, we have been providing the people of Dorking with tasty and affordable party food. Over that time, we have built up a good idea of the kind of dishes people who live here enjoy and found ways of providing it in large quantities, for an affordable price.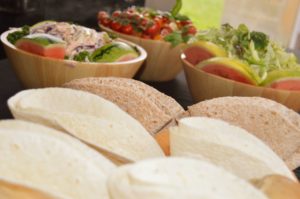 Hog roasts are still popular. A lot of people still enjoy the sight of a whole hog turning on a spit as well as the tasty meat this cooking method produces. However, tastes change, which is why we also offer you the chance to order other types of meat from us.
These days, the Hog Roast Dorking chefs are just as likely to be asked to cook burgers, sausages, chops and steaks on a barbecue grill. Something that the modern catering equipment we use allows us to do with ease.
Canapés and other party foods
However, we know that not everyone wants to only eat meat. As a result, we are continuously adding other foods to our menus. Our canapés, salads, desserts and other dishes are inspired by all of the biggest food cultures, making it easy for you to find dishes that your guests will really enjoy
Get in touch today to learn more about our service
We're always available to respond to any questions you may have about our Hog Roast services. No matter whether you're planning a wedding around Dorking, or even a party or a corporate event.
We're sure to be able to provide you with a top notch service. So get in touch today and one of the friendly team will talk you through all of the available options.