Parties are great fun, but they can also be very stressful. Making sure that everyone has plenty of tasty food to eat is not always easy. Fortunately, we are here to help. All you need to do is to choose what you want to be served from our extensive menus and leave the rest to us. It really could not be any easier.
All kinds of meats spit roasted in Ashford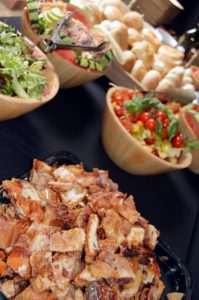 There really is nothing like munching down on a soft roll stuffed with freshly cooked pulled pork. Most people love this style of food especially if you also offer then applesauce, stuffing and a piece of the crispy crackling. However, all meats taste wonderful when they are cooked slowly on a spit. That is why our chefs use the latest spit roasting machine that enables them to cook chicken, lamb, beef, suckling pig, gammons and turkeys.
At Hog Roast Ashford, we also offer a range of barbecue foods, party platters, desserts, steamed vegetables and salads. The fact our experienced chefs can cook such a wide range of foods makes it easy for you to select dishes that will appeal to everyone.
Served in a variety of ways
The Hog Roast Ashford chefs will cook the food that you select in front of your guests. They will love the aroma and being able to see everything freshly cooked in front of them. Once everything is ready we can also take care of serving your guests. For sit-down events, we offer you the chance to also hire our waiting staff.
Find out more about our Tasty Hog Roast Catering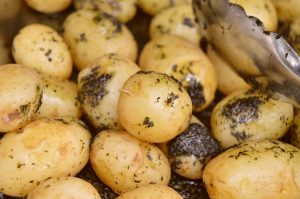 We're always available to respond to any questions you may have about our Hog Roast services. No matter whether you're planning a wedding around Ashford, or even a party or a corporate event.
We're sure to be able to provide you with a top notch service. So get in touch today and one of the friendly team will talk you through all of the available options.